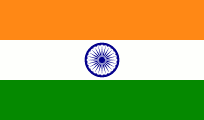 Prosthodontist and Implantologist
Completed his B.D.S and M.D.S in Prosthodontics from Subharti dental college in the year 2009.Has received numerous awards for academic and extracurricular activities.
Awarded Diplomat from prestigious, World Congress of Oral Implantology , Japan in 2018. He has been awarded, "Excellence in Dental Innovation- 2020" award by Global Outreach Medical and Health Association, "Excellence in Prosthodontics- 2019" at Excellence in dental proficiency awards by Indian Association of dental students, "Dental Innovation of the year 2018" at International Exemplary Research and Performance awards and "Excellence in Dental Research- 2017" award at the Indian Health Professional awards-The Health Oscars of India to name a few. He was awarded with Gold Medal for displaying academic brilliance in Oral and Maxillofacial Surgery
He has an avid interest in developing innovative techniques and intra oral appliances for handicapped patients. Some of these appliances are under process of getting patented. His innovative prosthesis that he named "The Split Obturator" is a boon for palatal defect patients undergoing Orthodontic treatment. Recently, he developed an appliance for easy insertion and removal of complete dentures for handicapped patients with crippled fingers.
He has delivered scientific presentations as Key Note Speaker and chaired sessions in various national and international conferences on Prosthetics and Implantology and has numerous PubMed indexed journals to his credit as first author. He is the author of the Text book -"Prosthodontics- A complete solved Question bank with explanatory Answers" and book on Implant supported overdenture ",both co –authored by ,Dr. Garima and has contributed chapter-"Forensic Facial Reconstruction" in textbook of Forensic Odontology. In past, he has worked in the Prestigious King Khalid University, Kingdom of Saudi Arabia and was awarded "Outstanding performance in Department of Dentistry K.K.U" for the same. Presently, working as a Professor Dept. of Prosthodontics, at a reputed Pg Dental institute, he is one of the key speakers and faculty for the Clinical Implantology course run by I.T.S in collaboration with Titu Bucharest University, Romania and runs a successful esthetic dental practice in Gurugram, Delhi ,NCR.