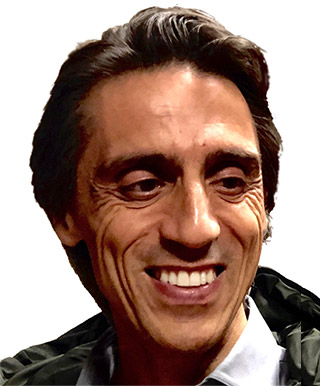 Dr. Vincenzo Musella
Graduated in Dental Technician and graduated in Dentistry at the University of Ancona Italy. He works as a dentist and as master ceramist in cases of dental aesthetics.
Proud friend and student of Prof. Mario Martignoni , from whom he learned the passion for the profession. Speaker at national and international conferences. He is a member of the reading committee of national and international journals.
Collaborate actively in the development of new materials and construction of clinical cases, with:
clinic Prof. Ugo Consolo – Verona
clinic Prof. Nitzan Bichacho – Tel Aviv
clinic Prof. Dimitar Filtchev – Sofia
clinic Prof. Andrea Forabosco – Modena
clinic Prof. Angelo Putignano – Ancona
It combines the experience of the dentist and dental technician professions, personally realizing both the clinical and technical part.
Adjunct Professor, Dentistry and Dental Prosthesis, University of Modena and Reggio Emilia, in Modena.
AIO General Cultural Secretary AIO (Italian Dentistry Association)
AIO Referent for relations with Universities (Italian Dentistry Association)
Member Founder of aestheticdental.eu
Member of the group Styleitaliano
Creator of the systems Aesthetics Preview
Creator of the system Inverse Layering Technique direct and indirect
Author of the book "Modern Aesthetic Dentistry Workflow A to Z" published by Quintessence.