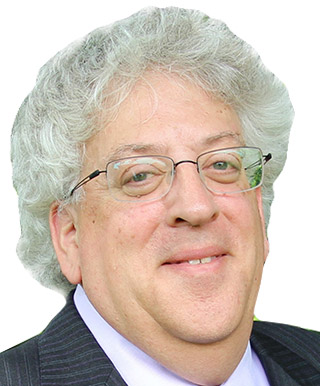 Dr. Stephen Abrams
DDS, FADI(Hon.), FPFA(Hon.)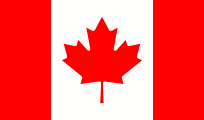 Stephen Abrams is a general dental practitioner with over 40 years of clinical experience. Upon graduation from the University of Toronto, Faculty of Dentistry in 1980 Dr. Abrams co-founded a group practice in Toronto Canada which has grown to involve both general dentists and dental specialists.
Dr. Abrams has also been active within the profession. He has honorary fellowships in a number of dental societies including Pierre Fauchard Academy, Academy of Dentistry International, American College of Dentists and the International College of Dentists. He is a member of Alpha Omega Dental Fraternity.
He has been very active in the Ontario Dental Association as chair of Dental Benefits Committee for twenty years, negotiating with the provincial government and local municipalities across Ontario on various government sponsored dental programs. He has dealt with issues of access to oral health care, design of dental programs and the value of preventive dentistry while leading this ODA Committee. In 2008, he organized a symposium at the International Association for Dental Research entitled "Designing Dental Programs for High Risk Children". The outcomes from this symposium have been incorporated into submissions made to the Ontario Government on designing dental programs and become part of the Healthy Smiles Program.
He was one of the founding board members of ACCERTA Claim Corporation, a dental and pharmacy claims management company. His role on the board was to look at how to design, administer and implement health programs.
In 1999, Dr. Abrams began working on a non-invasive laser based device for the detection and monitoring of caries and erosion with a professor University of Toronto Faculty of Mechanical Engineering. In 2006, he founded Quantum Dental Technologies to introduce The Canary System to the dental profession. The company currently has 9 patents on the technology and its various applications.
He is a senior member of the European Organization for Caries Research (ORCA) and the International Association for Dental Research where he has presented a number of papers on the detection of caries using The Canary System. Dr. Abrams has published over 150 papers and two book chapters in various international publications on topics ranging from early caries detection, caries prevention, removable dentures, design of dental programs and restorative dentistry. He has also given full day courses on the detection and management of dental caries at various North American Dental Schools. In November 2014, the University of Western Ontario invited him to deliver the Feasby Memorial Lecture on the caries management. In May 2019 and May 2020, Temple University Faculty of Dentistry invited him to lecture on the detection and management of dental caries.
In March 2014, he organized and chaired a symposium at the joint Canadian and American Association for Dental Research Meeting on the safety and efficacy of community water fluoridation. This was part of the process to engage the research community in dealing with this issue and provide the dental profession with the latest research on water fluoridation. The symposium paper is available on the OASIS CDA web site.
In 1992, he was awarded Canada's 125 Commemorative Medal for Community Service. In 2002, Dr. Abrams was awarded the Barnabus Day Award from the Ontario Dental Association for 20 years of distinguished service to the dental profession. In 2014 he was awarded the Alpha Omega Humanitarian Award for his work on behalf of the dental profession. In October 2017 he was awarded SNAPD Award for his service to the Scarborough community.