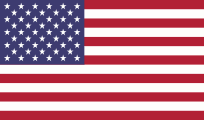 Dr. Kashefi is a Clinical Instructor and Clinician at the Massachusetts General Hospital (MGH) Dental Group where he has served for the past 15 years. He graduated from the Southern Illinois University School of Dental Medicine in 2003 with a D.M.D. After completing his Hospital Dentistry Residency at Harvard School of Dental Medicine and Brigham & Women's Hospital (BWH) in 2004, he became an Attending at BWH until June 2005. He subsequently joined the staff as Attending at MGH where he has served since. In 2012 he graduated from Harvard University with an A.L.B. in Literature and Creative Writing and with a minor in poetry.
From 2007-2015, Dr. Kashefi served as co-founder, owner, CFO, and clinician at Lux Dental Clinics (Quincy, Cambridge, Saugus). In 2015, he left this position and phased out of private practice while steadily reviving his commitment to MGH/Harvard. As of January 2017, he solidified his position as a full time staff member at MGH Dental Group where he focuses on clinical care of outpatients, clinical instruction as well as lectures for Harvard residents, and inpatient hospital teaching and consultations with residents.
In 2017,2018, and 2019, Dr. Kashefi was honored by peer dentists who voted him a Top Dentist in the Boston area (Boston Magazine). He has a growing interest in the areas of sleep dental medicine and the history of dentistry.