Dr. Rofanda Bakeer
Bcch, MSc,MD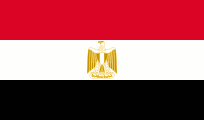 I am a graduate from faculty of medicine, Ain Shams University class 2003 with excellent with honor. I had my masters and medical degrees from faculty of medicine, Cairo University .
I am a lecturer in pathology in Helwan University teaching medical and nursing students, former assistant lecturer and lecturer in National research centre for 13 years, teaching medical students and postgraduate candidates. I am also an instructor in MSA University for the past 5 years for dentistry students. I had assisted in many projects of pharmaceutical, medical and non medical candidates regarding the histopathology study of their work.
I made and still working on many researches for serving human health cure and prophylaxis against variable diseases. One of my articles has won a local reward in NRC for being applicable in medical and pharmaceutical fields. I am attending most of the available training courses in teaching strategies, AI and quality assurance.
I follow the NAQAAE roles in teaching and examining my students with continuous upgrading of myself and the methods I apply for reaching the highest achievements and application skills for all my candidates.
I had a full course of 30 hours in blended learning format from faculty of medicine, Ain Shams University. I made lecture notes on all my subjects as well as self assessments, quizzes, problem based learning, flipped classrooms and skill laboratory cessions.
I know how to deal with hybrid learning in campus and online meetings with my students and candidates to achieve the best possible outcome benefits.