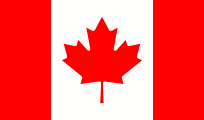 Dr. Paresh Shah maintains a private practice in Winnipeg, Canada with a focus on implants, aesthetics and interdisciplinary care. He also serves as a founder and co-director for a Seattle Study Club in Winnipeg.
Dr. Shah holds a Master's degree in Physiology (1987) and graduated from the University of Manitoba Dental School in 1991. He has a proficiency certificate in Esthetic Dentistry from the University of Buffalo (SUNY) in 2007 and a GPR from the University of Manitoba in 1992. He is also a graduate of Misch Implant Institute and the Kois Center. Dr. Shah has served as adjunct faculty at Arthur A. Dugoni School of Dentistry (UOP) & University of Manitoba Dental School in the past.
Dr. Shah has taken well over 3000 hours of advanced education on all aspects of dentistry. He has numerous fellowships including the ICOI, AGD and Pierre Fauchard Academy. He serves as a key opinion leader for several dental manufacturers. He has used digital technology in his practice for over 15 years. Dr. Shah has been invited to give over 300 lectures in the United States, Canada, Asia and Australia, and lectures on all aspects of restorative, interdisciplinary care and digital dentistry.