Dr. Mohini Daultani
MDS- Periodontist, Implantologist, Laser Specialist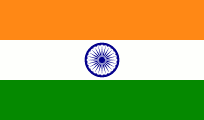 My motto in life is learning, sharing and growing. From the very beginning of my career I focused on multitasking skills. I believe life is onetime opportunity make it worth a living. I have worked with many organization and conducted conferences at my UG and PG level. I feel it is important that we connect and grow together. In the year 2013 when WhatsApp was just used as a tool of communication, I created a group named as 'allindiaperiopg" where all the ongoing PG and fresh pass out PG were enrolled. We share articles, question paper, cases and solve each other queries. It has helped us all in many ways. I also developed a website www.dental-hub.coin where my aim is to connect dentist worldwide at a larger scale.
I have presently published a book titled "Fundamental of Laser in Periodontics" and "Basics of Laser in Dentistry-A to Z". I am presently a speaker at various platforms, aiming to share knowledge and excel.
I love to spread my extreme passion for the subjects, to the masses through my teachings. I have received awards at various national and international.
My motto is to bring awareness regarding the pink to the dental practitioner. My teaching techniques and skill with the blade, are my greatest professional gifts and I harness them well for the benefit of all. I am speaker at various platforms and aiming to provide dental excellency to all the professionals.