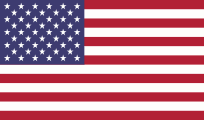 Many people go through life and never experience their true calling. Dr. Mark Sanna is one of the few to find his absolute life's work. Dr. Sanna is at the forefront of a new wave of healthcare leadership. Beginning in private practice, he went on to an award-winning practice management career. He is the President and CEO of an international consulting firm, Breakthrough Coaching, which teaches an outcome-based, functionally-oriented system of procedures, proven to establish medical necessity, and support the growth of chiropractic practices. A second-generation chiropractor, Dr. Sanna is proud of his chiropractic heritage. He is the author of the best-selling books, "Breakthrough Thinking" and "Breakthrough Living".
Dr. Sanna has been the recipient of many awards. He is a Fellow of the International College of Chiropractic. A Board Member of the Foundation for Chiropractic Progress, and the Finance Chairman for the Chiropractic Summit. Dr. Sanna has served as a Subject Matter Expert for over 19 Boards of Chiropractic Examiners as well as for the Federation of Chiropractic Licensing Boards.
Dr. Sanna doesn't just talk practice management; he lives it. He understands what works, what doesn't, and why. His combination of expertise, substance, inspiration, and humor, invigorates and energizes individuals to take action in their personal and professional lives. He helps chiropractic physicians maximize their resources, solve people problems, and collaborate in integrative settings. The secret to Dr. Sanna's success is his ability to take the seemingly complex and break it into manageable, understandable, and memorable strategies for improvement.
In addition to the production and development of his products, personal coaching, and management of his own business enterprises, Dr. Sanna conducts more than 75 days of keynote presentations and professional training seminars over the course of the year. He is in high demand as a keynote speaker and seminar leader by many National and State professional associations. His presentations are a breath of fresh air and bring new perspectives on competitive advantage, organizational change, and transformational leadership. "High-energy and fun – entertaining and educational" are the words most often used to describe Dr. Sanna's presentations.
Dr. Sanna has a passion for impacting others. When his gifts as a coach and facilitator help people, he says, "I'm just the messenger, it's what happens inside of them that makes the real difference – that's the miracle of personal achievement".