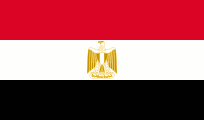 Dr. Mahmoud Ezzat Ghazi
Dr. Mahmoud Ezzat received his BDS degree from the Faculty of Dental Medicine at Ain Shams University in Cairo, Egypt in 2002.
He then attended a four year training program by the Royal College of Surgeons of Edinburgh and received their membership degree in General Dental Surgery (MGDS RCSEd) in 2008.
He then participated in the Membership in Restorative Dentistry (MRD) speciality training program supervised by the Royal College at Misr University, for his remarkable performance he was invited to become an instructor at this same program.
In 2011 he was appointed Deputy MRD course director at Future University in Egypt for their postgraduate speciality program.
He is the founder of the Diploma in Implant Dentistry training program in Egypt awarded by the Royal college of Surgeons of Edinburgh.
In 2013 he attained a Fellowship degree in Laser dentistry from the University of Genova Italy and has been lecturing on the subject ever since.
In 2015 he attended several International DSD World tours and has reached the DSD Master level in DSD accreditations (1st DSD Master in Egypt)
In August 2015 he co-lectured the DSD World Tour in Cairo, Egypt with DSD Founding Members Christian Coachman and Livio Yoshinaga and was elected DSD Lecturer.
In 2016 he became an active member DSD International board as DSD Middle East Manager lecturing with Christian Coachman in the DSD Middle East Tour.
In 2018 he was elected president of Digital Dentistry Society (Arab Union) responsible for all arab speaking countries in the region.
In 2019 he was elected as a board member of Digital Dentistry Society.
Key opinion leader & Lecturer for many international companies as: Bredent, Vita, Digital Smile Design, 3Shape & Tekscan.
He now lectures internationally on all aspects of Digital Dentistry mostly in Europe & The Middle East & keeps a full time private practice in Cairo specializing in Digital Esthetic and Implant dentistry since 2004.