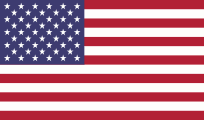 Dr. Huynh received his AEGD( Advanced Education in General Dentistry)at UCSF. This experience has given him an invaluable knowledge in comprehensive diagnosis and treatment planning skills, a skill set which often requires dentists years of learning and an inordinate amount of continuing education (C.E.) credit hours. As a result of these experiences, patients can feel confidence in Dr. Huynh upon their first visit, be it an exam, an implant/cosmetic makeover consultation or any other dental treatment procedure.
In dental school, he was a teaching assistant in Head and Neck Anatomy. At UCSF, he was rotating as a clinical instructor for 3rd year dental students who were practicing their learning skills on live patients. After residency, Dr. Huynh spent time as a dental anatomy pre-clinic instructor at the University of Pacific Dental School. There, along with other faculty members, he taught dental students how to properly analyze attention the details of the human dentition's anatomical features and landmarks. The course benefited the students' overall dental background, thus enabling them to be proficient clinicians, both functionally and aesthetically.
Dr. Huynh was a district dental director for five Bay Area Dental Community Clinics before he purchased his own office. As the director, he trained and mentored many other dentists. Besides having broad scientific knowledge and multiple clinical restorative dentistry training skills, he is a firm believer in C.E. Courses. Dr. Huynh has relentlessly furthered his education in Implant and Esthetic Dentistry. Dr. Huynh has earned many hours of C.E. credits throughout the years. He completed the certification of Orthodontic and also received the Fellowship award of the International Congress of Oral Implantologists (FICOI). One can get an appreciation of Dr. Huynh's professional achievements and clinical skills by simply reviewing his patients' photo "Before and After" gallery. Dr. Huynh cares deeply about his profession and is dedicated to giving people his personal best while striving to achieve marvelous results with each patient. Dr. Huynh is a member of the American Academy of Implant Dentistry, Academy of General Dentistry, and American Academy of Cosmetic Dentistry. Dr. Huynh is married with one son. His hobbies include golfing, ping-pong, drawing, swimming and family engagement activities.