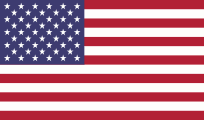 Dr. Daniel Ward received 2 undergraduate degrees from Ohio University in Science and in Music. He graduated from the Ohio State University College of Dentistry and has been in private practice in Columbus, Ohio for over 40 years. He was an Assistant Clinical Professor at The Ohio State University for 13 years. He lectured at the Post-Graduate Program in Esthetic Dentistry at the University of Minnesota, SUNY Buffalo, UMKC, and the University of Florida and served as chief examiner. He is a Fellow in the American and International College of Dentists, Fellow of the American Society for Dental Aesthetics, Fellow in the Academy of General Dentistry and an Associate Member of the American Academy of Esthetic Dentistry. He was co-founder of the Ohio Academy of Cosmetic Dentistry. He served as meeting chair of the Ohio Dental Association Annual Session and continues to serve as meeting chair for the American Society for Dental Aesthetics.
Dr. Ward has lectured internationally on adhesion, composites, bioactive materials, digital dental photography, and proportional smile design. He has authored numerous articles and several textbook chapters. He serves as a reviewer for the Journal of Esthetic and Restorative Dentistry and the Journal of Prosthetic Dentistry. Dr. Ward has developed a computerized method of smile design called the RED Proportion which is being used by leading smile designers. An innovative pioneer, Dr Ward combines theory with practical real-world experience.
Dr. Ward has always enjoyed music and sang with Opera Columbus and the Columbus Symphony Chorus following graduation. He served on the board of the Columbus Boy's Choir and the Salvation Army God and Country Concert. He continues to enjoy music and plays bass guitar in a band of dentists.