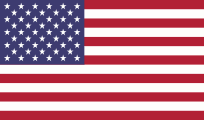 Dr. Brian Gray is a 1986 graduate of Georgetown University School of Dentistry. He is a Master and LLSR in The Academy of General Dentistry, and a Fellow in the International Congress of Oral Implantologists, International College of Dentists and Academy of Dentistry International. The American Dental Association appointed Dr. Gray as one of two practicing general practitioner dentists to the Council on Scientific Affairs.
A graduate of the Pacific Aesthetic Continuum and the Pankey Continuum, Dr. Gray is also an instructor at the L.D. Pankey and Dawson Institutes, and nine Universities. He is one of the longest tenured faculty members at Align Technology, Inc. and has trained more than 20,000 general practitioners in the Invisalign® system since 2001. Dr. Gray is an Invisalign Premier Provider and maintains a full time private practice in Washington, DC.
A number of dental manufacturers and non-profit clinical research facilities rely on Dr. Gray's input for product evaluation, research and development. Dr. Gray has spoken on new dental technologies in more than 200 U.S. cities and 10 countries since 1994. Dentistry Today has honored Dr Gray annually as one of America's Top Clinicians in Continuing Education since 2006. A number of networks and magazines have sought his expertise concerning cosmetic dental treatment. Dr. Gray is published in many journals, including The American Dental Association and The American Academy of Cosmetic Dentistry.
Practice URL: http://www.smiledc.com/
Practice Phone: (202) 244-4111