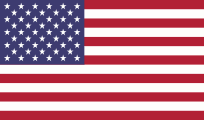 Dr. Bill Blatchford
Dr. Bill Blatchford is one of the strongest voices in dentistry today for profitability with special emphasis on life style. He is a dentist's advocate for more net return, more time away, and increased enjoyment of life. He practiced dentistry for twenty years in Corvallis, OR, following graduation from Loyola Dental School. He has helped thousands of Doctors to achieve practice success and stay in the game. In his Custom Coaching Program, Dr. Blatchford works personally with Doctor, spouse and team to achieve their dream practice.
Dr. Blatchford is the author of the "Dentist's Mighty Guide Book," "Playing Your 'A' Game" and, Blatchford Blueprints. With his daughter, Dr. Christina, he has written No Nonsense Transitions and Bringing Your 'A' Game 2.0. He also produces the popular weekly video series, 'Mornings with Blatchford'.
He and his wife, Carolyn, we are celebrating 50 years of married life. Their daughter Christina is a practicing dentist, Blatchford Coach and now CEO of Blatchford Solutions. Their younger daughter earned a Masters in Education and works for Blatchford Solutions. The Blatchford's emphasize life is a banquet and they participate in traveling the world, flying, boating, diving, skiing, hunting, fishing, and cycling.
Currently, Blatchford Solutions coaches approximately 50 dentists per year to enjoy a new level of success in their life and practice.